Address
Email: daria.gaidar[at]bioinformatik.uni-saarland.de
Telephone: +49 681 302 70738
Postal address: Center for Bioinformatics
Gebäude E2 1, R. 302
P.O. Box 15 11 50
D-66041 Saarbrücken
Germany
Curriculum Vitae
B.Sc. in Computer Science, Medical Engineering Department, National Technical University of Ukraine 'Kyiv Polytechnic Institute', Kyiv, Ukraine (
M.Sc. in Bioinformatics, Saarland University, Saarbrücken, Germany (2015)
Research Graduate Student at 熊本大学, Kumamoto University, Kumamoto, Japan (2013 - 2014)
Researcher, PhD student, Center for Bioinformatics, Saarland University (since August 2015)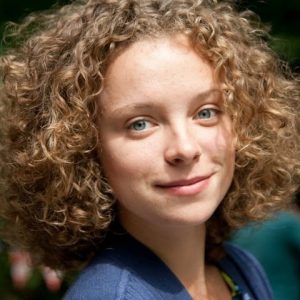 Research Areas
development of bacterial drug resistance
modeling of cellular metabolism
tensor analysis, unsupervised learning
use of Semantic Web, RDF for data integration and analysis  
Publications
Koga, Motoya, Shinobu Izumi, Shigehito Matsubara, Yoshie Inada, and

Daria Gaidar

. "Proposal for welfare town planning method and experimental development of support system for persons with disabilities." Procedia Environmental Sciences 22 (2014): 70-77.
Conferences
Modeling Stress and Drug Resistance Development in Escherichia coli.

Daria Gaidar

, Maximilian Greil, Alexander Andreychenko and Volkhard Helms; The 7th International Conference on Computational Systems-Biology and Bioinformatics (CSBio2016) (December 2016) (Oral)
Differentiated assessment of the adhesion kinetics of S. aureus to human leukocytes.  

Daria Gaidar

, Alice Jordan, Ruslan Akulenko, Volkhard Helms, Lutz von Müller; EMBO|EMBL Symposium: Innate Immunity in Host-Pathogen Interactions, Heidelberg, Germany (June 2016) (Poster)
Quantitative multiphoton imaging. Karsten König, Aisada Uchugonova, Hans Georg Breunig, Madlen Kloetzer, Univ. des Saarlandes (Germany); Martin Weinigel, Rainer Bückle, JenLab GmbH (Germany);

Daria Gaidar

, Univ. des Saarlandes (Germany); Jürgen M. Lademann, Charité Universitätsmedizin Berlin (Germany); SPIE Photonics West, Multiphoton Microscopy in the Biomedical Sciences XIV (February 2014) (Oral)
Two-photon autofluorescence microscopy and modelling of light transport in skin tissue phantoms. Madlen Klötzer,

Daria

Gaidar

, Aisada Uchugonova, Georg Breunig and Karsten König; FLIM Workshop, Saarbruecken, Germany (June 2012) (Poster)
Courses
EMBL

Course

: Microbial Communities: Modelling Meets Experiments; Heidelberg, Germany (December 2016) (Poster)
Machine Learning Summer School (MLSS); Kyoto, Japan (August 2015)
Teaching
Core course Software Engineering SS12
Acquisition, Analysis and Management of Biological Image Data SS11
Useful information
Here you can find an expanding set of links to resources that might be of a good use for your student work.
Susan McConnell (Stanford): Designing effective scientific presentations  Video
Lynne Miller, Ann Weaver, Christine Johnson: Giving a Good Scientific Presentation PDF
Marilynn Larkin: How to give a dynamic scientific presentation Text